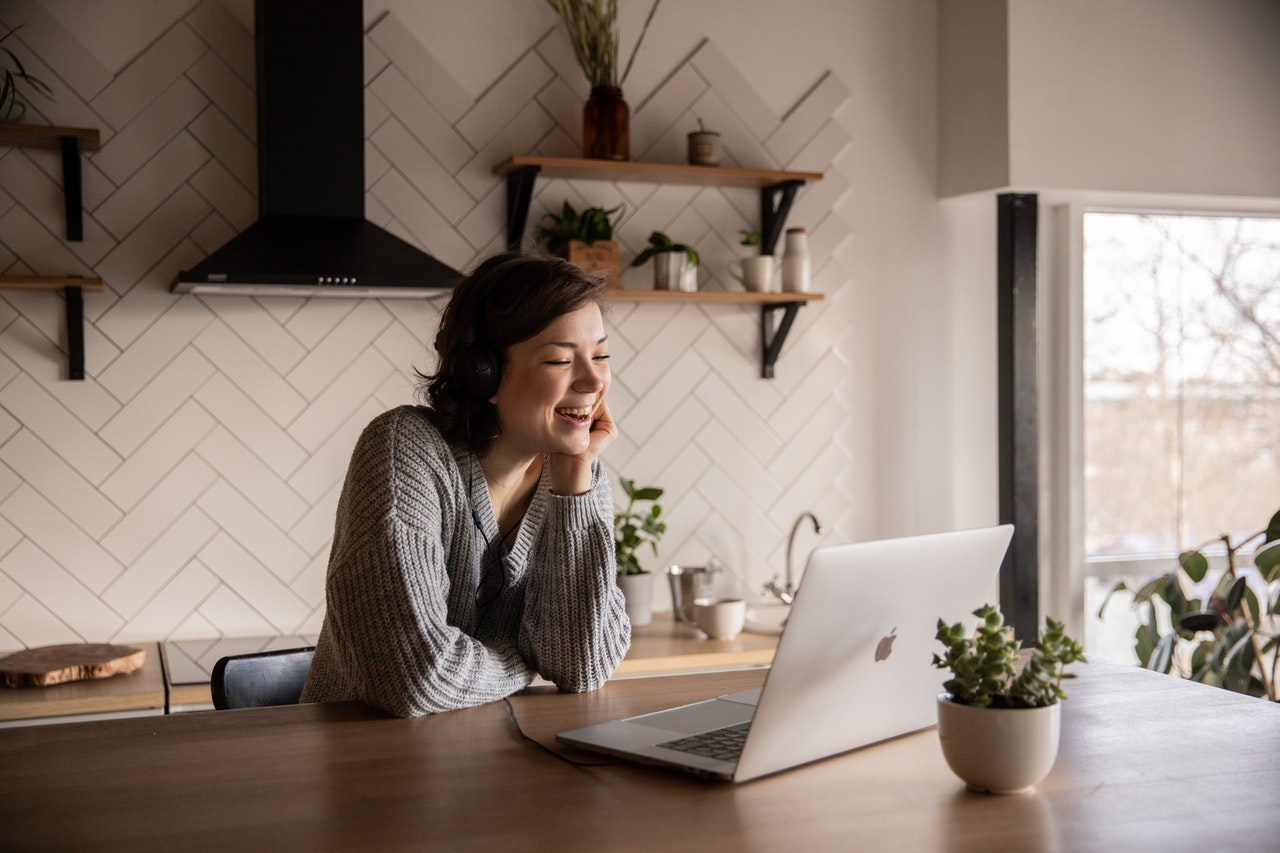 Gone were the days when Overseas Filipino Workers (OFWs) had to pay for expensive long-distance calls to hear the voice of their children back home. Nowadays, OFW parents can use technology to easily keep in touch with their family, especially their kids.
If you are an OFW parent, here are some ways you can regularly bond with your child across borders and time zones:
OFW parents can spend quality time with kids through family video calls
Regular face-to-face family conversations are important to nurture your relationship with your child despite the distance. That is now possible through video calling.  Though you are not physically present, you can bond with your child and see each other's facial expressions and gestures.  Set a schedule for at least a weekly family video call, and make sure to give your full attention when you're talking with your child.
OFWs and kids can watch movies and shows together online.
Watching a movie or show with your child is now possible even without your physical presence. With online streaming apps and a fast internet connection, it is now possible for you to watch a show together anytime, anywhere in the world. Combined with video calls, you and your kids can also react and talk about what you're watching in real-time. Some of the apps that have a "watch together" feature are Facebook Messenger, Netflix Party, Watch2gether, and Rabbit. 
---
---
Online family games are available for OFWs and kids to enjoy
Who says that game nights are only possible when family members are all present in the living room of your home? Nowadays, classic family board games can be played online. Whether you decide to play the virtual Monopoly or Boggle, make use of playtime to bond with your child.
OFW parents can sing a digital duet with their child
As Filipinos naturally love to sing, you can bond with your child through online karaoke singing.  Download and explore apps like Smule, Yokee, and Red Karaoke. Then, bring out your inner diva during your virtual karaoke session with your child or the whole family.
Praying together can be a good bonding for OFW parent and child
During video calls, you can say a little prayer together. Regardless of your religion, you can teach your child the importance of praying by praying together even if you're miles apart.
 Vacations of OFW parents should be memorable
When you get a chance to go back home for a vacation, make sure to have memorable bonding activities with your child, whether it is through doing house chores together or going on a family getaway; make the most of being physically present to catch up and spend quality time with your little one.
OFW parents can discuss plans with kids
Explain to your child why you chose to work outside the country.  Your child must understand your purpose of being an OFW. Share your plans and goals, such as how long you will work abroad, your plans and dreams for your family, your possible vacation dates, and the schedule of your regular video calls. This will help your kids to understand and respect you even if you are far away.
---
---
ABOUT THE AUTHOR
Gwen Llana-Serrano is a millennial mom who works from home. She owns a content writing start-up and writes about her experience as a mom for the first time on her parenting and lifestyle blog. He also writes articles for The Asian Parent, the largest parenting website in Southeast Asia.