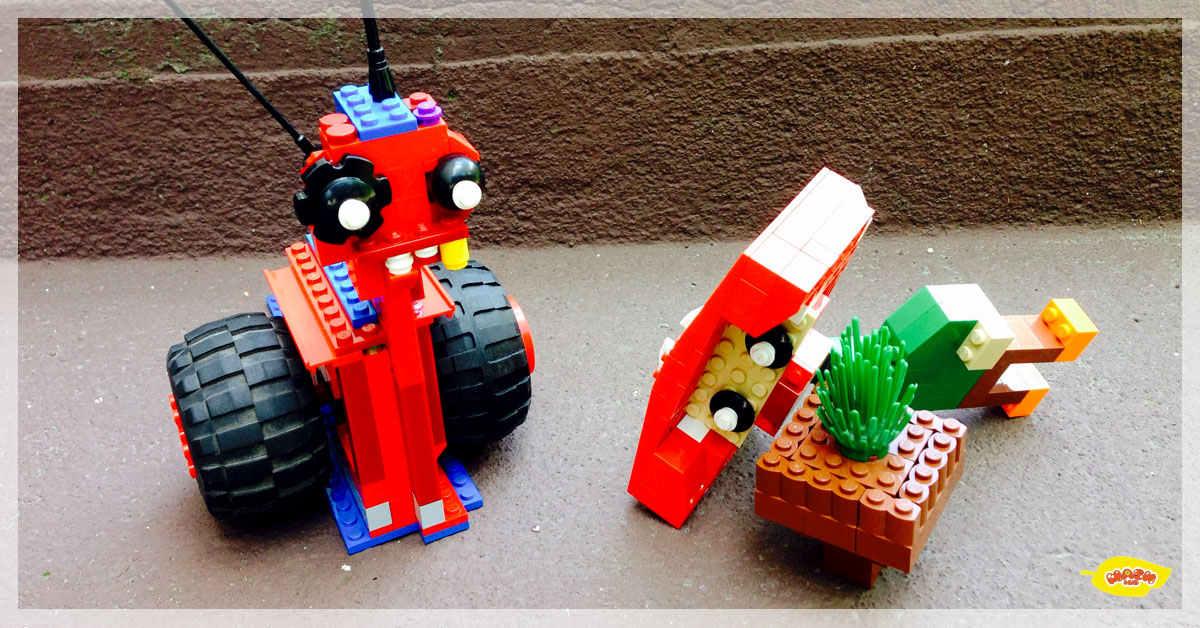 Who had never played with building blocks? I think they are one of the most popular and fun toys that we all have played with at least once in our lifetime. I still remember the countless hours playing with my little brother inventing a thousand stories between the "walls" of a house made from bricks of Lego.
Just benefits!
Why building blocks are so much popular and loved? Its creative aspect combined with dexterity skills is what we liked the most. Building blocks stimulated our concentration and our organization skills of space. They made us create fictitious situations, inventing dialogues with fictional characters: an activity almost worthy of theatrical improvisation classes!
It is no secret that these toys are so effective for children's learning skills. In fact, it trains to the synthesis and to the abstraction of ideas. But it mostly stimulates the imagination and trains kids to life, which is the main goal of play for all children and little creatures in the world.
---
---
Not only for kids

Building blocks, in this case the popular Lego bricks are still used by grownups: passionates pay good money to complete their collections; Moreover Legos are also used for the so-called "serious games" for education and awareness campaigns, promotional and social activities and corporate trainings.

The Fun Artist
A few days ago, we asked a very special friend and super fan of Lego to recreate our main characters Mash and Periwinkle. He has accepted without hesitation letting us have the photos of his work made by Lego few days after. By sending the photos of his masterpiece he also wrote us this:
"Hello! My name is Kolos, and they are LEGO Mash and LEGO Periwinkle. Both of them are made at home, from the bricks of many sets. They are made with less connection to the original characters, but with a lot of fun!"
Thank you Kolos for participating! We really appreciate it. I gotta go now. I want to build my own Lego Mash and Periwinkle! Bye! 🙂
---
ABOUT THE AUTHOR
Katrin Ann Orbeta – Mash&Co
"I was born in the Philippines but grew up in Italy. Living two cultures I saw the beauty and differences: people and especially children do not have the same rights and opportunities. I truly believe educating children is the best way to create the basis for a fair world. Hence Mash&Co, digitally animated story that introduces children into positive values. My contribution to a better world starts from my love for drawing, animation and technology."
---