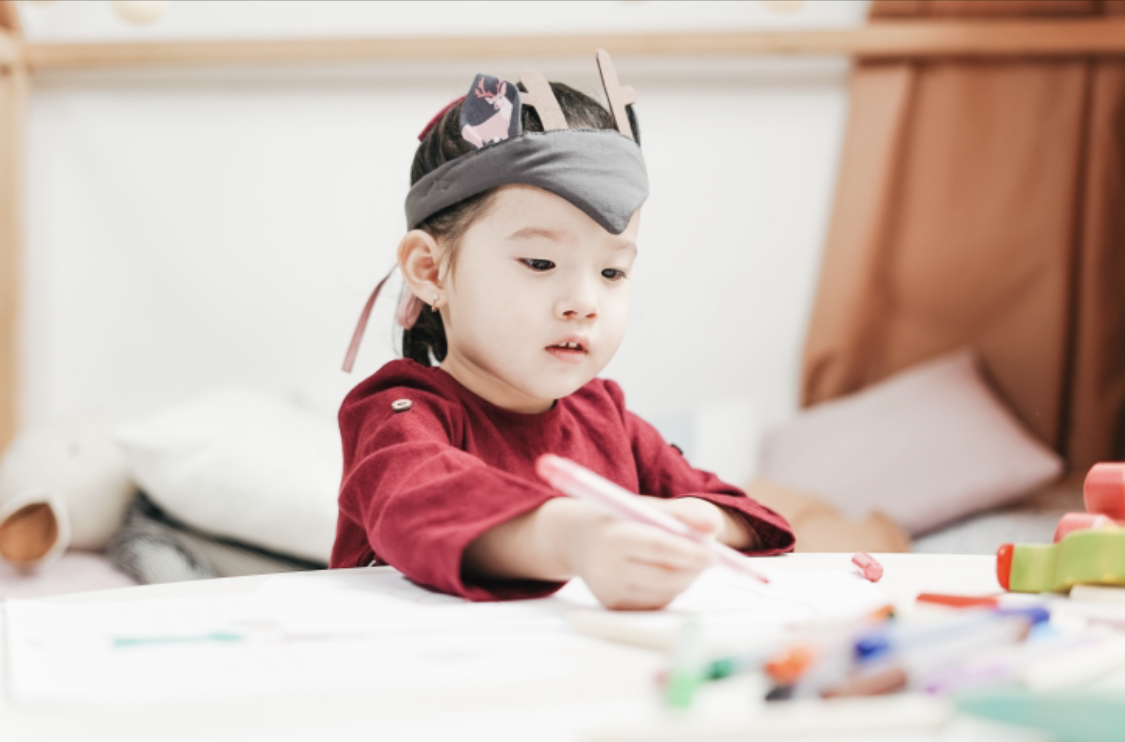 As a parent, you want to make sure that your child is always eager to study and learn. Beyond getting good grades, you know that being motivated to study is essential in building the foundation of your child's holistic development.  Good study habits not only allow your child to excel academically but also instill discipline and focus.
But when is the right time to introduce kids to good study habits?  According to the book Help Your Preschooler Build a Better Brain, from 3-6 years, a child's brain opens new nerve pathways and develops executive functions like working memory, planning, and multi-tasking ability. Thus, preschool years are a great time to gradually introduce study habits to your little learner.
Create a simple everyday routine 
While pre-schoolers may still be too young to understand the concept of time, you can slowly introduce your little one the importance of time management as early as now through establishing a daily routine. Create a routine for your child so he or she can distinguish the difference between playtime and study time. Learning how to follow a schedule is a crucial life-long skill that should start at an early age. 
Set an area in your house for your child's learning
It is important for a pre-schooler to tell the difference between playtime and learning time.  While most home set-ups nowadays have the same play area and study area, help your child transition from playtime to learning time by designating a conducive area for learning at home. Place a table with learning materials like books, papers, pencils, and coloring materials. As much as possible, separate the toys from the learning materials so the child won't get distracted during study time.
---
---
Include a lot of fun activities during study time
The secret to motivating your child to study is to make it fun.  No kid will ever want to do something boring.  You can't force your pre-schooler to read books the entire study time.  Facilitate learning through a variety of fun and exciting activities such as storytelling, watching informative videos, using educational interactive apps, arts and crafts activities, and exciting experiments.
Let your child do things on his own
While you may be tempted to do your kid's homework and projects, remember that you must also teach your child to do the tasks on his own. Kids need to do their own work so they would learn and have a sense of fulfillment. Make your child feel empowered, not helpless, by letting him learn independently. Never underestimate the learning ability of preschoolers. As young as they are, they can actually learn and enjoy the learning process even without an adult's help. 
Let your child embrace failure 
It is normal for kids to make errors and failures, especially when they are independently doing their tasks. That is perfectly fine. As a parent, you must teach your child the reality of failing, even at an early age. Let your preschooler paint on his own, read on his own or mix the ingredients on his own. If he commits mistakes, explain what happened, and offer constructive feedback.  A child has the ability to learn through experience.
The earlier you expose your child to the right set of habits, the better. So start introducing activities that will let your pre-schooler get into the habit of studying and learning.
---
---
THE AUTHOR
Gwen Llana-Serrano is a millennial mom who works from home. She owns a content writing start-up and writes about her experience as a mom for the first time on her parenting and lifestyle blog. He also writes articles for The Asian Parent, the largest parenting website in Southeast Asia.