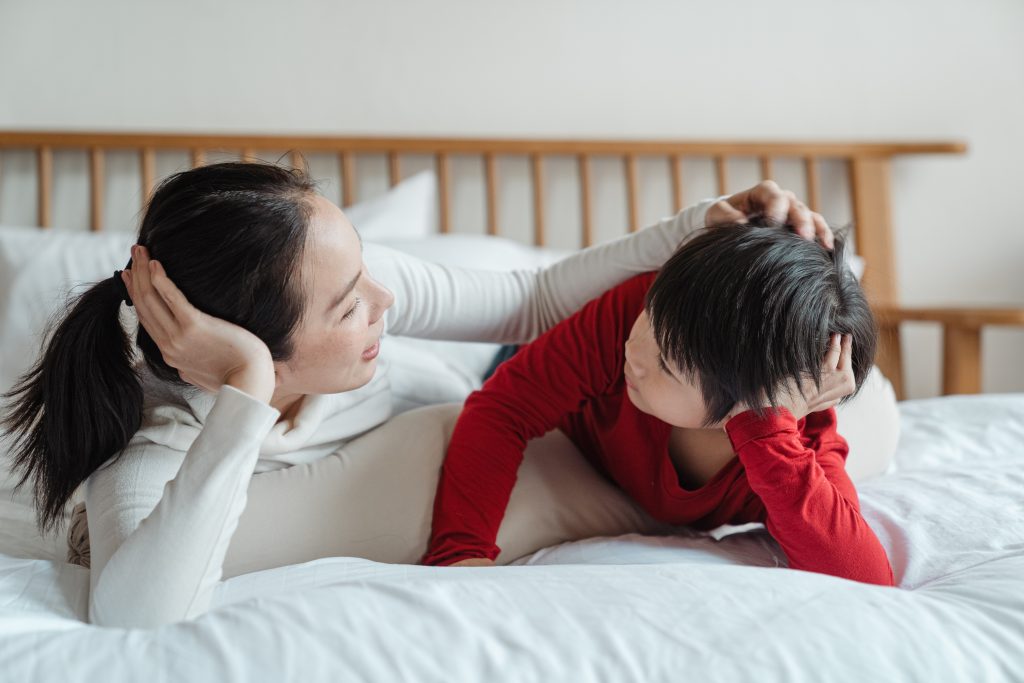 One of the important aspects parents with pre-school children need to pay attention to is communication.  While preschoolers can already communicate properly through language, these little ones still heavily rely on facial expressions, behaviors, and gestures.  Knowing the right way to communicate with a child is crucial in understanding your child's needs and emotions.  Effective communication is also vital in guiding and educating your pre-schooler.
So how do you effectively communicate with a child? Worry not as you don't need to know all the cartoon characters (though that might help) in order to carry out a meaningful conversation with a pre-schooler.  Here are some tips on how to enjoy heart-to-heart talks with your little one:
Listen with your whole body
Sometimes, verbal talk is not enough. As a parent, you must also learn the body language of your child. Make sure to match your verbal talk with facial expressions and gestures.  Make sure to face your child while talking. Kneel, if you must, to get to your child's level. Don't forget to make eye contact. This will make your child feel that you are listening intently to what he is saying.
---
---
Encourage your child to talk and express his feelings
Often, parents are the only ones who do the talking. However, communication is always a two-way street. Acknowledge your child's thoughts and feelings. When you empathize with your kid, you validate his feelings and concerns. It is important to let your child know, at an early age, that his emotions and thoughts are important.
Pay attention to details
While a tiny scratch on a new toy may mean nothing to you, it can mean the world to a pre-schooler. Try to listen to the tiniest details of your kid's story no matter how trivial they may seem. Let your child tell you the exact details of how his toy got damaged. Paying attention even to the most superficial things allows your child to tell exactly what happened and how he feels about a certain situation or idea. These small details can help you understand your child better.  The more you know about what your child is going through, the more you can guide him.
Let your child explain
When you notice a mistake in your child's argument, try not to correct him immediately. Hear him out first and let him finish what he has to say. Ask follow-up questions and understand what your child is trying to say. When you acknowledge and get a child to talk, it will be easier for him to open up and discuss his concerns with you in the future.
Talking to your child is one of the rewards of parenting.  As you consider all the dos and don'ts of communicating with a pre-schooler, don't forget to insert fun in every conversation.  Cherish the days when you can still talk with your child about almost anything – from dragons to Mr. Sun and the flowers in the garden. Have a heart-to-heart talk with your child over a glass of milk and some cookies.
---
---
THE AUTHOR
Gwen Llana-Serrano is a millennial mom who works from home. She owns a content writing start-up and writes about her experience as a mom for the first time on her parenting and lifestyle blog. He also writes articles for The Asian Parent, the largest parenting website in Southeast Asia.