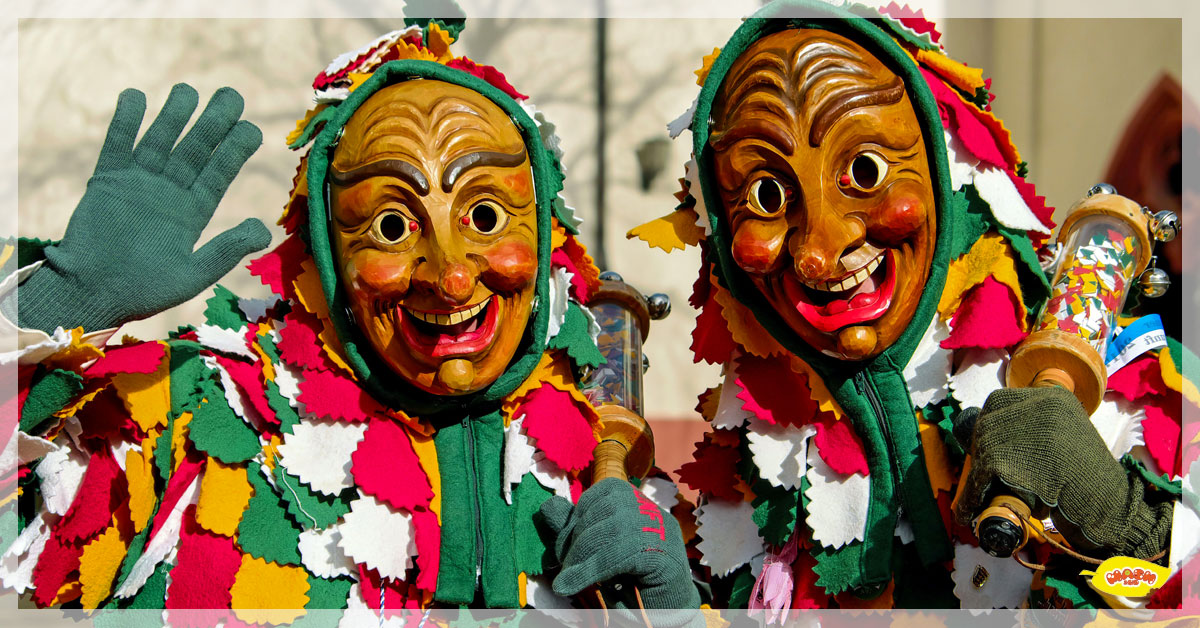 The Carnival is a festival that originally indicated the banquet held on the last Thursday and the last Tuesday before Lent (Tuesday and Fat Thursday); just from this event, the carnival took its name ("carnem levare," that is, knock the meat off). In countries of Catholic tradition all over the world during this period funny and fun parades and parties are organized.
Here is a list of carnival parties not to be missed for you.
Rio de Janeiro Carnival – Brazil
Every year for Carnival the city transforms and filled up with colors and masks. The first time the party was organized dates back to 1723; Today the event attracts more than a million and a half people from all over the world. Here the symbol of the carnival is the Samba. In fact, the different dance schools compete for the first place in the parades that go on for hours and hours. Many parades, allegorical floats pass through all the streets of Rio up to the Sambodromo, a stadium where the Samba schools perform.
New Orleans Carnival – United States
It is known as Mardi Gras and is considered the craziest carnival in the world that hosts about 750 thousand people who pour into the streets, especially in Bourbon Street. The allegorical floats parade in this large party crowd. The traditional colors of Mardi Gras are Purple (Justice), Green (Faith), gold (Power). This celebration occurs for two weeks before Mardi Gras with parades and dances that throw on the crowd strips of colored paper, confetti, fake banknotes.
Goa Carnival – India
Goa is the only part of India where Carnival is celebrated, introduced by the Portuguese who have governed this state for over five centuries. The party here is known as "Intruz," and the most festive celebrations occur in the city of Panaji. It is celebrated for three days and three nights, with the legendary King Momo dominating the city. Even here the streets are filled with masks, parades, carts, music and lots of fun. The festivities end with a great dance at the Club National of Panaji.
Santa Cruz Carnival – Tenerife
The Santa Cruz Carnival begins with an opening parade and the election of the Queen of the party. The candidates parade on a big stage, wearing beautiful clothes and treated in detail that can weigh more than 100 pounds. Throughout the week, many musical groups parade through the streets and perform with their dances and their songs that reflect the social and political reality with great humor.
After the last parade of the Mardi Gras, there is the Sardina Burial, the spirit of the Carnival, which is transported in the streets on a carriage, before being burned in front of a desolate and weeping court of widows and widowers accompanying it.
---
---
The Venice Carnival – Italy

It is one of the most known and appreciated carnivals in the whole world. Its origins are ancient. Indeed, the first documents that tell of these celebrations date back to 1094. In the past, this festival was organized to give the population, especially the humblest classes, moments of pure fun and entertainment in which all were equal and the social classes leveled up thanks to the use of disguises and masks.


Every year the doors of the Carnival open with the flight of the angel that takes place at midday on the first Sunday of the holiday. Above the crowds of Piazza San Marco, an angel-dressed artist makes his descent from the bell tower to the ground, scattering many colored confetti in the crowd. This year the carnival is inspired by games and the circus world.

The Binche Carnival – Belgium

It is such a special event that has been recognized by UNESCO as "a masterpiece of the oral and intangible heritage of humanity." It takes place in two moments: the Carnival and the pre-carnival, or the "soumonces"; The carnival begins 49 days before Easter and the soumonces six weeks before the three "mardi gras." The tradition of the Binche Carnival is ancient and dates back to the Middle Ages and is characterized by the bizarre Gilles (Giants), which make their official entry from the early hours and throughout the day of Shrove Tuesday. The carnival ends with the great costume ball of Climbias, the Saturday following the Shrove Tuesday.

Nice Carnival – France

It is the most important event on the Côte d'Azur where many parades of day and night carts are organized attracting many visitors from all over the world. Here, during the parades, the battle of flowers occurs, a unique show in the world realized for the first time in 1876.

Originally it was a simple exchange of flowers to entertain tourists; today is an event to pay tribute to local producers, enhancing the extensive production of local flower productions. The theme of the battles of flowers every year is the same as that of the fashion shows. This year the Carnival is dedicated to space. The most anticipated wagon of the parade is that of "Sa Majesté Carnaval" (His Majesty the Carnival) which made its first appearance in 1882.

The Basel Carnival – Switzerland 

In Basel, the carnival is celebrated from Monday to Thursday after Ash Wednesday. On Monday, at four o'clock in the morning, the "clique," groups of masked men, set off by dragging lanterns over three meters high. The march ends on the following Thursday with the "Gässle," a show in which the masks parade through the alleys of the old town, playing pipes and drums, until four in the morning, when the party closes.

And you? What mask will you wear?

---

---

ABOUT THE AUTHOR
Letizia Grasso, Educationalist
"All grown-ups were children, but few of them remember it" This phrase is engraved on my heart. The child who marvels of small things is always with me. I firmly believe that the school should focus on self-construction of knowledge through direct contact with the outside world and, therefore, through the experiences of life. A school open to life and from life itself learns, that therefore teaches to observe every little thing, to wonder and to ask questions. A school that forms adults who know how to reflect and put into a relationship the mind and heart."