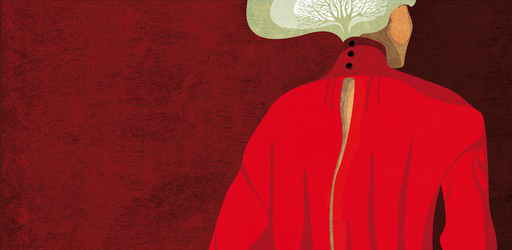 On March 8, we want to remember extraordinary women who have changed history with their creativity, perseverance, and courage.
Maria Montessori – Doctor and Educator
She became one of the first women to graduate in medicine in Italy. A significant milestone for its historical context.
During her visits to hospitals, she saw the conditions of misery in which many children lived and realised that the medical and scientific approach was not enough to fully understand their development. For this reason, she began to attend pedagogical courses. Maria observed the children with the aim to comprehend better how they learned.
She was not in favour of the learning methods applied in schools in Europe. Thus she drew an innovative approach based on enhancing creativity, teaching pupils' autonomy and meaningful learning.
In her school, the children were no longer forced to do what the teacher told them. They were free to move, run, jump, and choose the plays and activities they preferred.
Her innovative techniques proved to be very useful, especially with disabled children. Therefore Montessori decided to open a school for all children and called it "The Children's Home".
In this new school, everything was for the little ones: Small and light chairs that children could move better; Low shelves to allow them to reach things without having to ask an adult.
During her lessons she taught primary things for everyday life such as lacing and untying shoes and buttons, carrying a glass of water without overturning it, setting the table, buying fruits. She wanted to help the little ones to be free and independent.
Today her method has changed the lives of many children and is used all over the world.
Rita Levi Montalcini – Scientist
When she was a child, a tragic event influenced her: Her beloved nanny died of cancer. From that day on Rita fought with all her strength to become a doctor and save lives.
She was very fascinated by neurons and after graduating in medicine, began to research this field, together with a brilliant professor, Giuseppe Levi, and a group of extraordinary scientists.
Because of the racial laws of 1938, as a Jew, she was forced to flee to Belgium with the professor who was a Jew as well. But when the Nazis invaded Belgium, she had to escape again and return to Italy.
Despite the difficulties, Rita had courage, did not give up and continued to research her room, which she turned into a laboratory. She built surgical instruments with sewing needles, and in front of her bed she set up a small operating table to dissect the chickens and study the cells under a microscope.
Rita continued to escape, but every time she used to set up her secret laboratory to continue her studies.
In December 1952, in Brazil, her research led to the identification of the growth factor of nerve cells. Following her return to St. Louis in the winter of 1953, the young biochemist Stanley Cohen helped her and used together with the in vitro system devised by Rita Levi Montalcini, performing the first biochemical characterisation of the growth factor.
This work eventually gained the Nobel Prize for Medicine in 1986.
Coco Chanel – Stylist
Gabrielle Chanel, called Coco, had a very humble and sad childhood, spent mostly in a convent, in France, surrounded by nuns dressed in black and white.
She revolutionised the concept of femininity, aiming at a new model of a woman, dedicated to working, to a dynamic, sporty life, without labels and with self-irony.
As a child, together with the other girls of the convent, she learned to sew, but did not have many colours available because the fabrics were those of the nuns' clothes.
Once she grew up, Coco worked as a dressmaker during the day and as a singer at night. Her biggest dream was to open her shop in Paris. Thanks to an industrialist Boy Capel, in fact, she managed to make this dream come true and opened her boutique at 21 Rue Cambon.
Initially, she designed and sold hats, but after two years she started selling clothes. Her most famous model was the classic little black dress, transforming the colour always linked to funerals in a symbol of elegance. Her incredible success in the '20s made her a true symbol of style and a key figure of fashion design and popular culture of the twentieth century.
---
---
Astrid Lindgren – Writer
She is one of the most popular children's writers in the world, but she is also known for her commitment to defending the rights of children, animals, peace and cohabitation against all forms of abuse.
As a child, she lived on a farm with her big family and spent whole days running free in the fields with her brothers and sisters.
He helped her parents to care for animals, chickens, horses and cows. She was a brave child and adored inventing fantastic stories.
She wrote a book that left an indelible mark, Pippi Longstocking. When this story came out, many adults disapproved it because they believed it was not educational to teach disobedience to their children. However, the children adored it.
Pippi never disobeyed, she instead showed the little readers the importance of independence, of following their values, their dreams, fighting for freedom without ever forgetting to take care of others.
Today the book is one of the most loved by children.
Margherita Hack – Astrophysics
She was born in Florence in Via Delle Cento Stelle, studied the properties of the stars and the planets and became extraordinary astrophysics.
She loved looking at the stars and planets and galaxies from the huge telescope of the Arceti Observatory. because she had many questions in mind about heaven that she wanted to know the answer. To inspire others to study the stars she travelled a lot. Back in Florence, she then became the first Italian woman to run an astronomical observatory.
For Margherita, being a scientist meant knowledge based on facts, on observation, and most of all, never get tired of asking questions and being curious about the mystery of life.
Photo: Europeana collections
---
---
ABOUT THE AUTHOR
Letizia Grasso, Educationalist
"All grown-ups were children, but few of them remember it" This phrase is engraved on my heart. The child who marvels of small things is always with me. I firmly believe that the school should focus on the self-construction of knowledge through direct contact with the outside world and, therefore, through the experiences of life. A school open to life and from life itself learns, that therefore teaches to observe every little thing, to wonder and to ask questions. A school that forms adults who know how to reflect and put into a relationship the mind and heart."