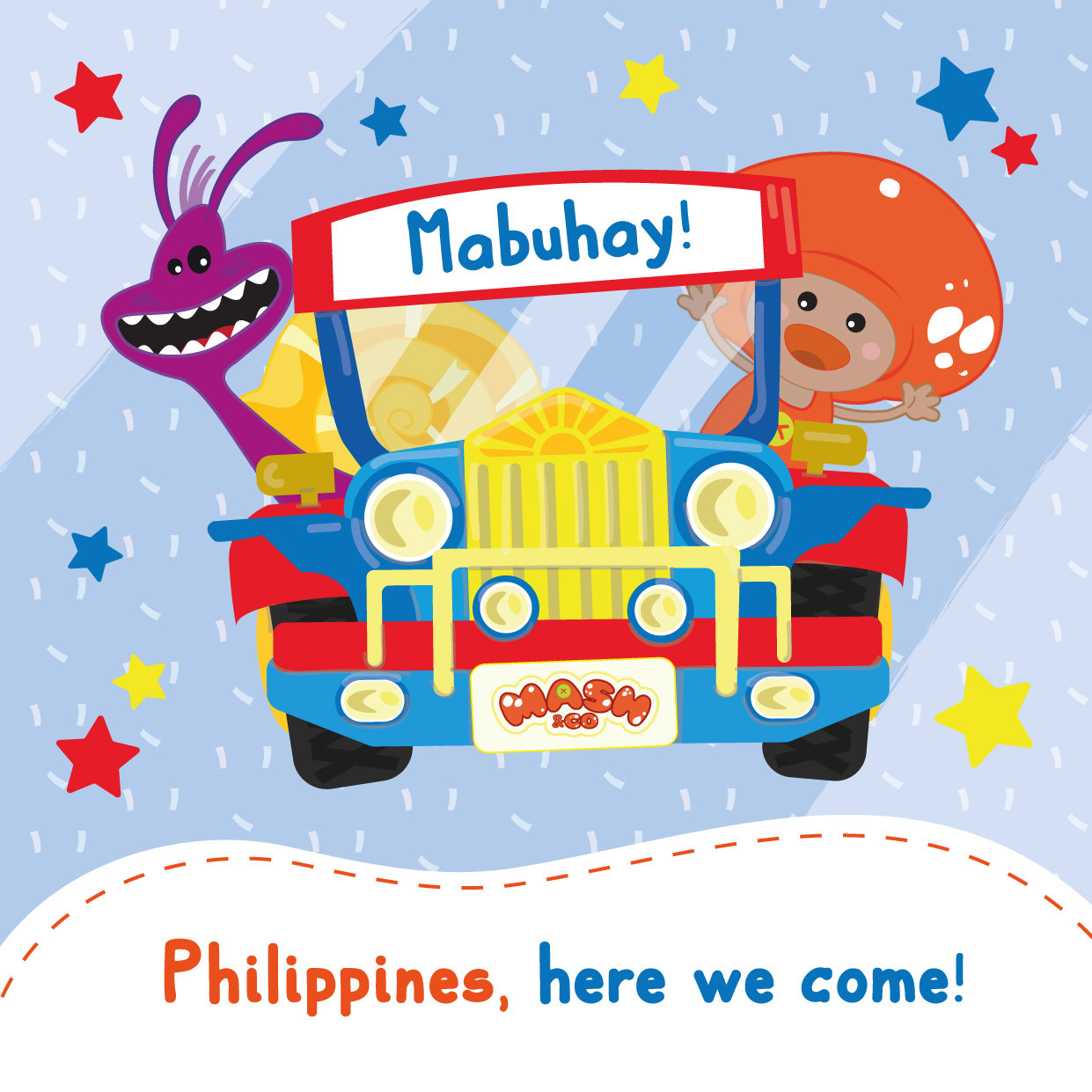 Mash&Co, an award-winning educational app for kids, is now available in the Philippines.    Designed for preschoolers from 3 to 6 years-old, the fun app features a young mushroom named Mash and a wacky snail named Periwinkle whose mission is to save the forest from drought.  It offers a unique adventure that teaches children positive values and eco-awareness.
Mash&Co is now available on Google Play and iOS App Store.  Once you've downloaded the appisodes, you can save them for later and watch them without an internet connection or mobile data.
Fun way of boosting emotional intelligence and cognitive development
From the second until nearly the fourth year of life, children experience an increase in interaction and control of the external world.  Thus, they learn to associate certain words to objects or actions. Most of the actions at this stage of development manifest through playing and imitation, which are the main tools to discover the world and its rules.
Following Mash and Periwinkle's journey, children can learn from interactive cartoons and play fun games in one app. Through various interactive animated episodes and minigames, Mash&Co app empowers a child's sense of discovery and empathy.  It also boosts critical thinking, logic skills, and imagination.
Mash&Co stories tell about the importance of nature, collaboration, sharing respect and caring for someone. As children virtually joins the adventures of Mash and Periwinkle, they are taught the importance of helping new friends in difficult situations, getting their hands "dirty" in many situations, and learning by doing in the story.
Awarded best educational kid app and approved by child psychology experts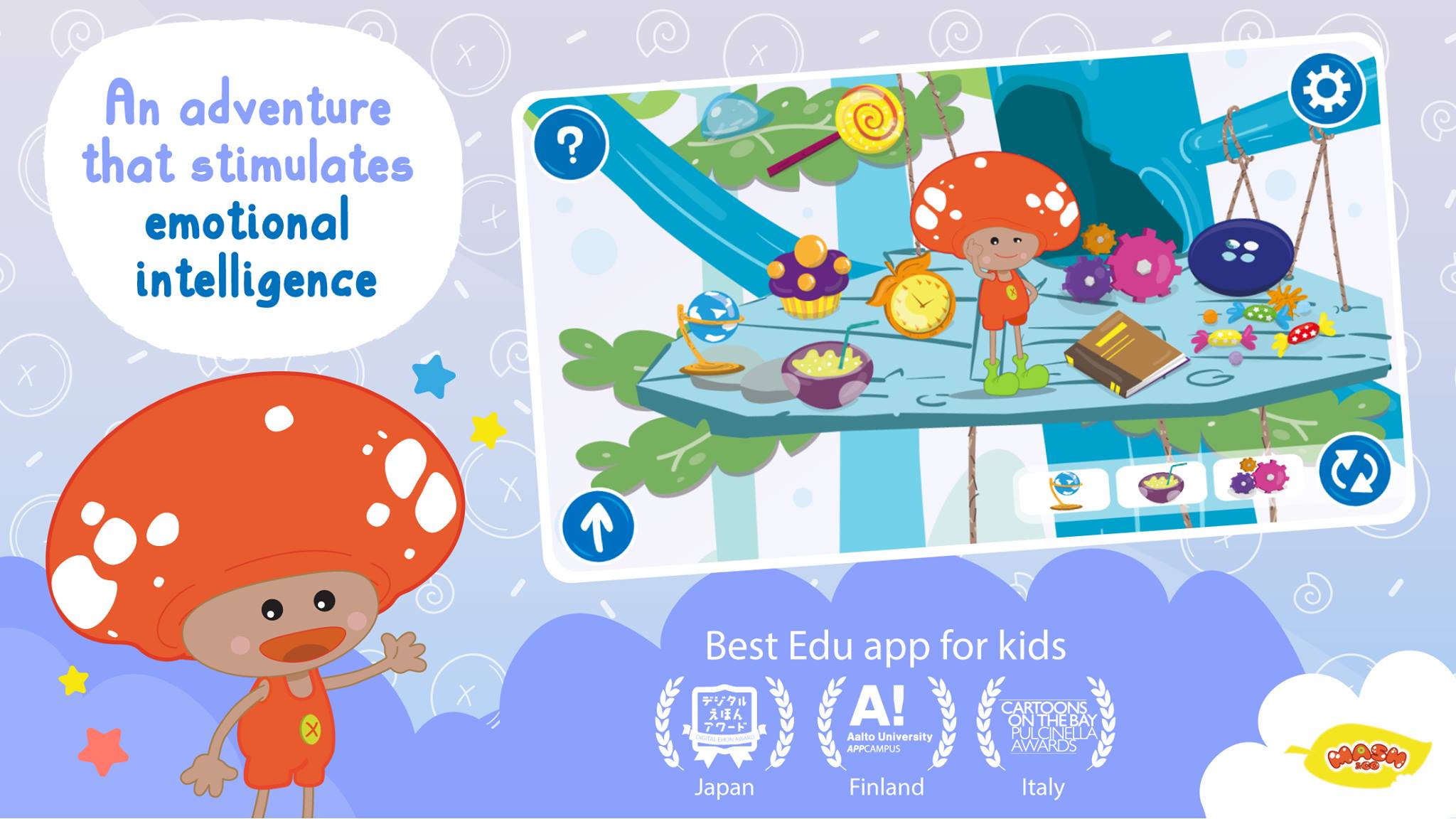 Inspired by the evolution and the effects of new media in children's learning process, Mash&Co app was created in Italy by innovative start-up and production company Mash&Co.  The app's concept was born out of the objective of combining entertainment and learning tools to give kids a uniquely engaging learning experience. Considering every child's holistic well-being,  the contents of the app have been developed and studied together with experts in child psychology.  Likewise, Mash&Co has been awarded in various international festivals.  It was named Best Educational App for Kids by Digital Ehon Award in Japan, Cartoons on the Bay Pulcinella Awards in Italy, and Aalto University APPCAMPUS in Finland.
Encourages parent or educator's involvement
As child psychology experts strongly recommend the parents and educators' involvement in the child's interactive experience, the kids app does not have any texts or voice-overs to tell the child what to do.  This will encourage children to use their imagination and act based on what they experience. The activity dynamics of the app aims to help kids to develop their interaction, recognition, and coordination skills based on their in-game performance.  Their progress can be monitored by parents through a special control panel.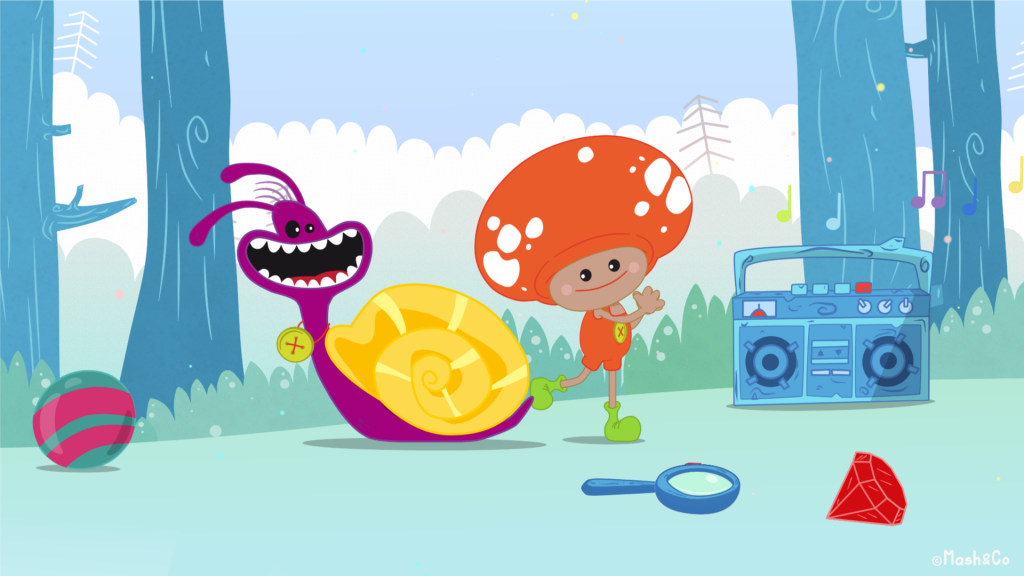 For more information about the app, visit https://mashandco.tv.  Follow Mash&Co Philippines on Facebook.
---
READ ALSO: LEARNING TO LEARN WITH THE GAME
---
AUTHOR
Gwen Llana-Serrano is a millennial mom who works from home. She owns a content writing start-up and writes about her experience as a mom for the first time on her parenting and lifestyle blog . She also writes articles for The Asian Parent, the largest parenting website in Southeast Asia.