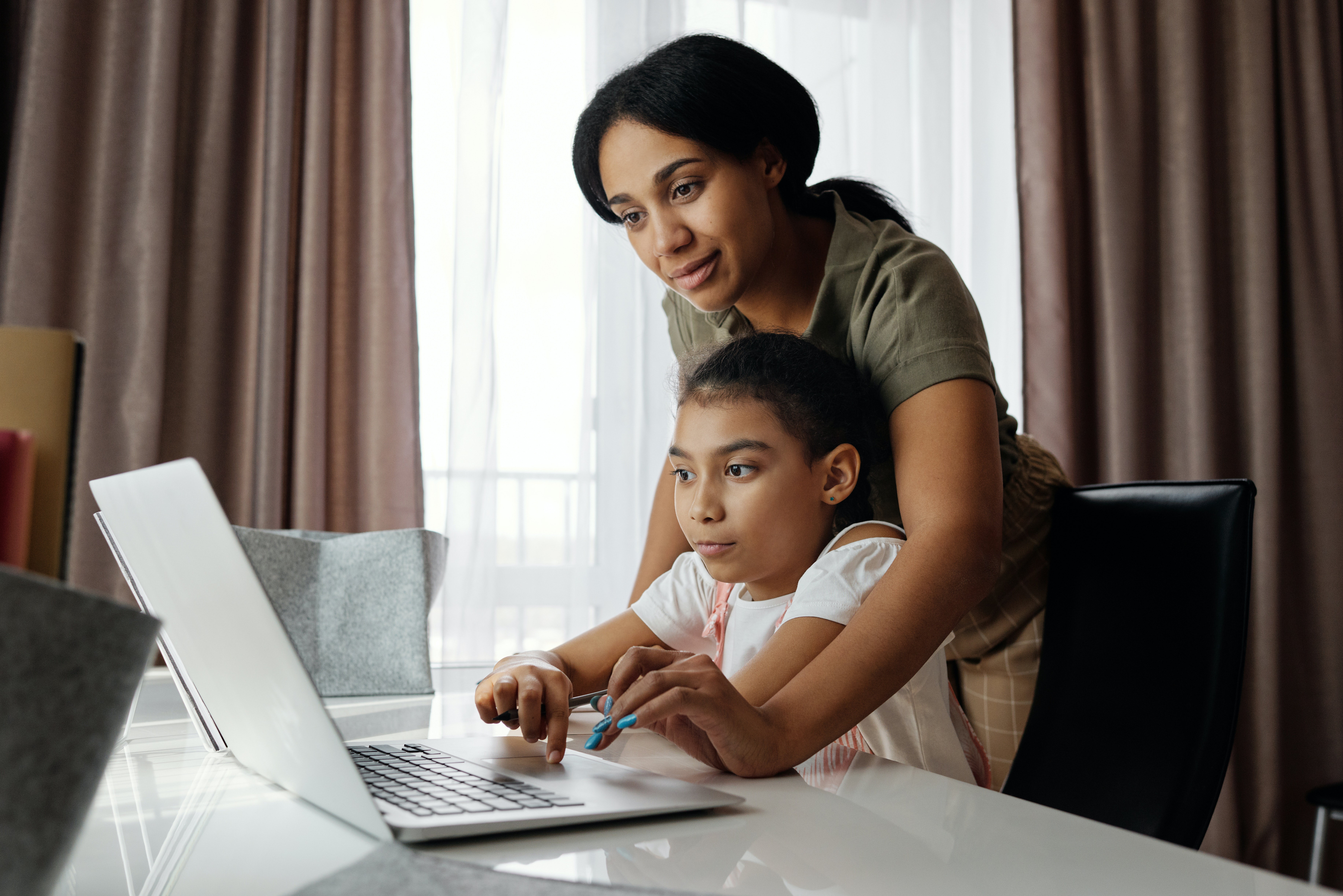 As no one was prepared for this new set-up, it's no surprise that even parents are also overwhelmed by the challenges of their children's online schooling. Whether you're ready for it or not, online learning is part of the new normal, and your involvement as parent is highly needed. Especially if your child is still in preschool, be prepared to be the all-around assistant of the teacher on screen.
If you feel like giving up on this new role of yours, keep in mind that there are ways to make your preschooler's virtual schooling easier to implement.  It just takes a few healthy habits and an awful lot of patience.  Here are some ways to help you and your child face the challenges of online learning:
Limit your child's distraction
Preschoolers have the tendency to grab any colorful, interesting item or toy within its reach.  To help your child focus during online class, make sure to put away the toys and gadgets with entertainment apps.
Create a routine for your preschooler
From waking up at the same time every day, getting dressed appropriately to eating a healthy breakfast, let your child get used to following a schedule. Sticking with a routine will help your child mentally prepare for online class or online play group session.
Let your child take a break from screen time
Just like at school, you should also let your child enjoy break time.  Breaks are needed to give them a chance to engage in physical activities.  Let your child run, jump, play.  Give him a healthy snack and talk to him during break time.
---
---
Create an inviting space for learning
A quiet and comfortable space dedicated to online learning is important for your child to achieve his fullest potential. Make sure it is different from where he plays games or sleeps
Let your child interact with friends online
Your child might be used to a lot of social contacts at school, so allowing your child to have video chats with his classmates is definitely a good idea. It is a safe way for them to socialize nowadays.
Keep in touch with other parents
Online learning is a new experience for each parent whose child is studying online. Staying in touch with other parents online is important for you to exchange ideas on how to make online learning more effective for kids.
The shift to online education is a challenging time not only for kids and teachers but for parents as well. But of course, there's nothing you won't survive for your child's learning and development.
---
---
AUTHOR
Gwen Llana-Serrano is a millennial mom who works from home. She owns a content writing start-up and writes about her experience as a mom for the first time on her parenting and lifestyle blog . He also writes articles for The Asian Parent, the largest parenting website in Southeast Asia.