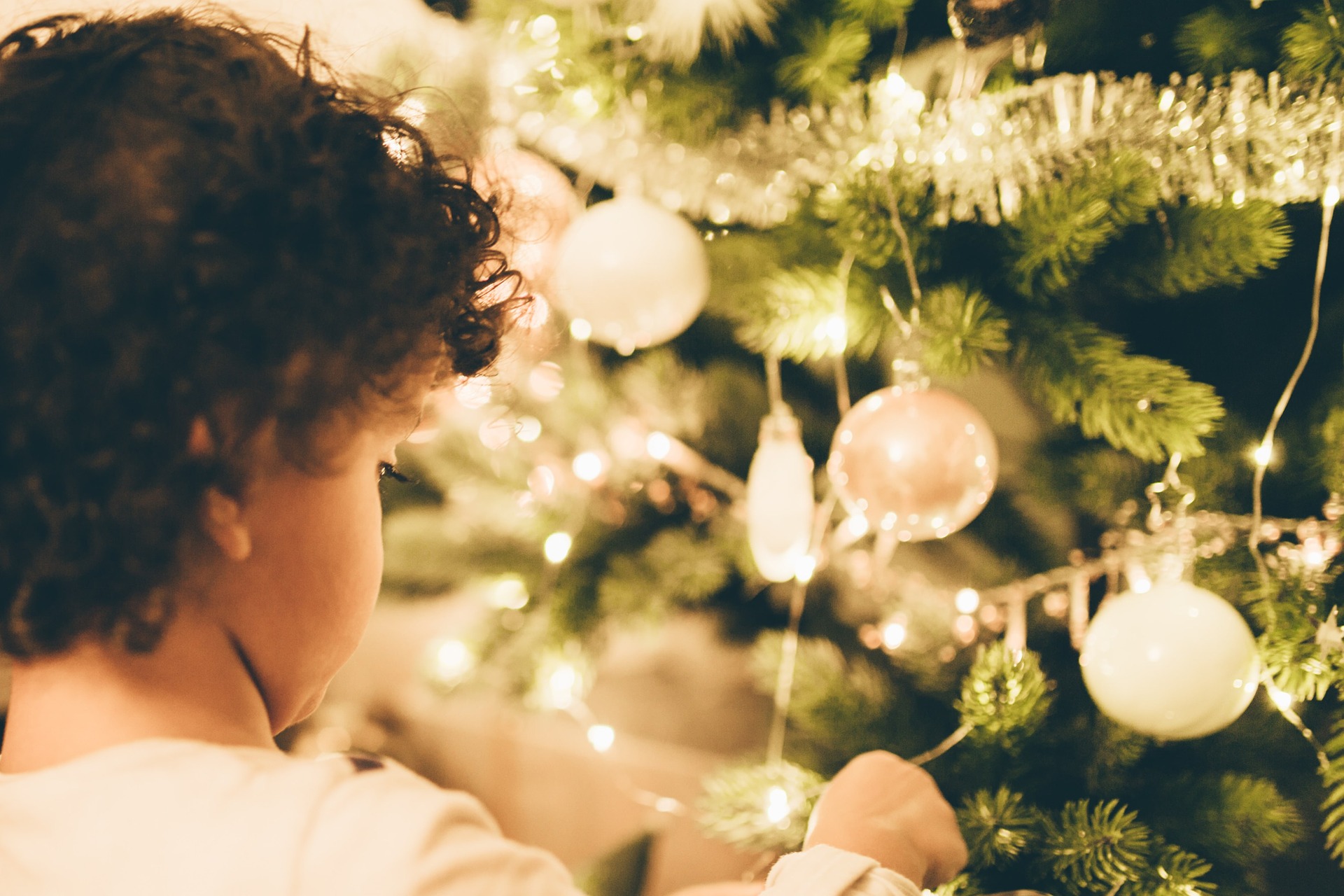 With the Christmas season being just around the corner, you're probably wondering if your child will enjoy the holidays during the new normal. Despite the fact that you can't take your child to fun parties this year, there are certainly lots of reasons and ways to still be happy during the most wonderful time of the year. 
Christmas can still be a fun and memorable occasion for the kids. Here are some suggested Christmas activities for kids:
Watch Christmas Movies
It is a must to spend a day, night, or even a week to watch Christmas movies, and there are a lot of wonderful choices to choose from when it comes to yuletide flicks.
From "It's a Wonderful Life" to "Home Alone", these classic holiday films will get your kid in the holiday spirit. However, let your child choose his favorite holiday film to watch with the whole family. You can also cuddle up under the blankets and have a Christmas Eve movie marathon to celebrate the holiday.
Make Homemade Christmas Ornaments
Keep your kids involved this holiday season by letting them make their own Christmas ornament. It will not just save you money from Christmas tree decorations, but you will also make memories with your children during a Christmas craft night.
Make this handy Christmas activity become your family's tradition to keep track of your child's development and creativity every year.
---
READ ALSO:  EMOTIONAL INTELLIGENCE IN CHILDREN'S EDUCATION
---
Donate to a Toy Drive
Your kids probably have a lot of toys that they don't play with anymore. Encourage them to share their blessings by donating to a toy drive in your community. There are many churches and community centers that hold toy drives during the Christmas season, and being part of it will teach your kids the essence of Christmas. This will make less fortunate kids also have a merry Christmas.
Play Christmas Freeze Dance
Playing games should not be out of the picture during the holiday season, so let your kids put on their dancing shoes for a game of Christmas freeze dance. Instead of sitting in front of the TV after eating, simply turn on that Christmas playlist and pause it randomly. Whoever is still dancing after the music stops will lose his chance to win a big surprise.
Bake some Christmas cookies
Let your kids help you out in the kitchen. Bake cutout cookies during a Christmas morning. Don't be mad if your cookies don't come out the way they should, or if your kids go a little wild with the sprinkles. When baked with love, surely the cookies will still taste great.
These are just some activity ideas that can set the holiday spirit in your home. Surely, you can think of more enjoyable activities that will make this Christmas still memorable for your child. Doing activities together as a family will make your child's Christmas days truly merry and bright.
---
READ ALSO: FIVE GIFTS FOR AN ECOLOGICAL CHRISTMAS
---
ABOUT THE AUTHOR
Gwen Llana-Serrano is a millennial mom who works from home. She owns a content writing start-up and writes about her experience as a mom for the first time on her  parenting and lifestyle blog . He also writes articles for The Asian Parent, the largest parenting website in Southeast Asia.